Engaged/Married
Engagement Date:Monday, January 30 2017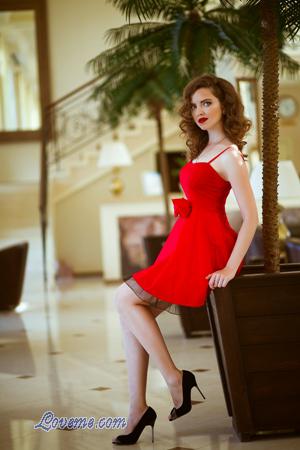 136188
Svetlana
Ukraine
City: Mariupol
Age: 34
Birth Date: 7/28/1982
Weight: 114lb, 52kg
Height: 5'7", 170cm
Measurements: 0-0-0
Measurements cm:
Eye Color: Gray
Hair Color: Brown
Marital Status: Single
Children: 0
Religion: Christian
Smoker: N
Drinker: S
Education: University
Company: Private
Job Title: Economist
Sports:
Hobbies: Travelling, exhibitions, theatre, movies, museums


Self Description: It is not easy to describe my personality just in a few sentences, surely my close people can do it much better, but still I will try. I can say that I am a very devoted and sincere person, I do not like head games and lies. To smile, to enjoy this life, to make my close ones happy is what fills my days. My soul is tender and romantic, I am always looking for new knowledge and growth in life. I am passionate about life and I think that we must not waste time for trying to show off to produce an impression on somebody. We have only one life and we have to live it with dignity. I am a lady who cannot live without love and care of my special man. I have a curious mind which makes me always to search and to widen my interests and my knowledge. I enjoy nature and like animals, spending time with my family and friends. Staying in good shape is also very important for me, for this I practice belly dancing.

Comments: The relationships we build involve the decisions and actions of two persons, so indicating certain requirements and preferences about a person with whom I see my future is not quite right, it will be better to say what I can give to the relationships and will hope for the same back. I was brought up to respect family values and family is the priority for me in all life situations. Trust, mutual understanding, respect, ability to hear and to listen, ability to show my feelings and my love, desire to care and to cherish my relationships are what I can give to my beloved man. I can guarantee that our life will be interesting and exciting.
AFA News and Updates
For those of you interested in a tour that is "off the beaten track" check out the upcoming tour this April 11th to Dnipro and Zaporozhey This is the first time we have ever done a tour to these two cites together and the only time we will be visiting either of these cities this year!
Now when you add more than $50.00 at a time to your account you will instantly earn a credit of up to 10 percent of whatever amount you added, plus up to a $100.00 credit towards a full Singles Tour each time you add funds!
AFA Tour Seminars - We Want to Meet You in Person! Multiple new destinations from Pheonix AZ to Orlando Fl. Valuable seminar only tour discounts, meet international dating experts, past successful tour clients, and much more! RSVP Today!